Certified Video (ASL) Interpreters
American Sign Language Made Easy
No Monthly Minimums Ever
Pay-as-you-Go
Secure Video Interpretation
More Affordable than our Leading Competitors
Get Started Today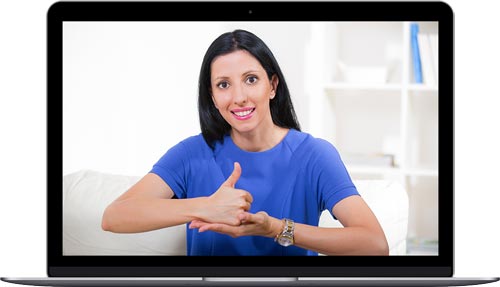 Secure Video Connection
Connect using high quality video via a secure connection to connect an ASL video interpreter from our secure call center facility.
Cost Effective
Using an on-demand American Sign Language video interpreter will save costs when having an in-person interpreter won't work for you.
Speak their Language
People naturally feel much more comfortable speaking their primary language. Reach more customers and patients by speaking their language.
Confidential
Our phone interpreters maintain confidentiality and follow the highest standards of HIPAA patient protection and confidentiality.
Always Available
The best part of having access to a network of U.S. based interpreters, is the ability to use it anytime and anywhere. Access to language support shouldn't have blackout dates.
Connect in Seconds
When time is critical, especially in medical settings, you can rest assured that you'll be connected to an interpreter quickly and easily.
Languages & Dialects Supported
Million Minutes Interpreted Annually
States We Serve Across the U.S.
24/7 Access. Anytime. Anywhere.
Connecting to an ASL Interpreter is Easy!
A simple "click of a button" gives you 24/7 access to one of our qualified American Sign Language (ASL) Interpreters. Our interpreters are always online, ready to serve you whenever the need arises.
Why Video Interpretation vs. In Person?
Video interpreting has many advantages over conventional on-site interpreting services. For example, conventional services often:
Can require advanced scheduling for appointments
Can incur additional costs for travel and wait time
May not be available all hours of the day and night.
Video Interpreting, on the other hand, uses state of the art technology to provide you and your organization with the tools to properly service your customers without delay, drive-time costs or cancellation fees.
Frequently Asked Questions
What do I need to get started?
You simply need to
contact us
 so we can figure out your needs for a video interpreter. We will then get you set up (set up fee required) to have 24/7 access to our video interpreters standing by from a secure call center location in San Antonio, Texas.
How much does it cost?
From the beginning, our goal has always been to make language interpretation available to everyone. Our pricing is competitive and we've found that our leading competitors are sometimes 2x to 3x more expensive. We also offer bulk pricing for large volume organizations like hospitals.
Is video interpretation HIPAA compliant?
Yes! We understand that having absolute confidentiality is important especially when meeting HIPAA requirements and standards. It's because we strive to be HIPAA compliant that all video interpreters work out of our secure and confidential video call center in San Antonio, Texas.
Certified ASL Interpreters
Our team of video interpreters are certified in American Sign Language and all are compliant with medical sign language interpretation standards and Advanced Level certifications. Being trained in medical standards helps to speed up communication with deaf or hard-of-hearing patients that need to accurately and effectively communicate with medical staff in emergency situations.
Some of Our Happy Clients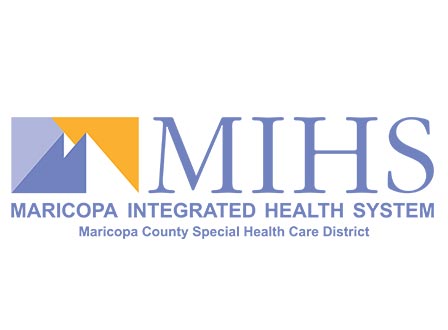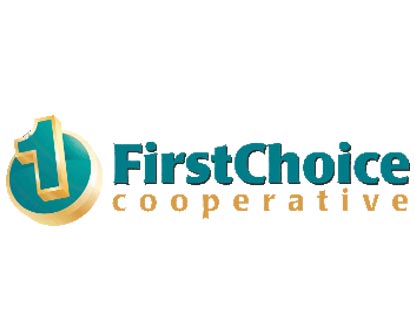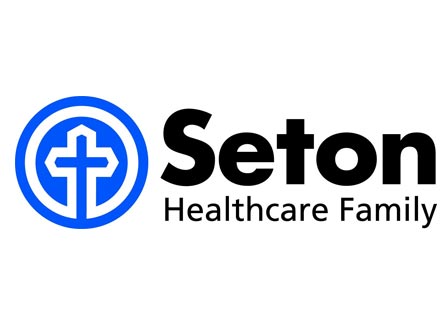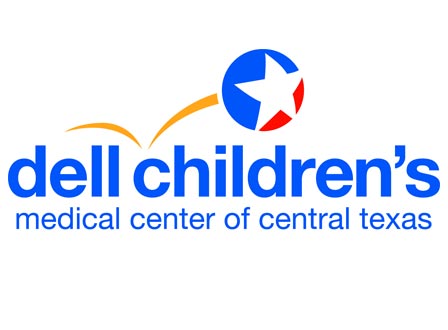 7 Day Risk-Free Trial
We make it easy for you to give WorldWide Interpreters a try. In as little as 30 minutes, we can have you setup and connected with an interpreter!