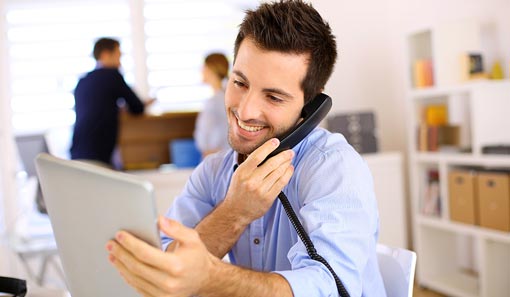 Telephone Interpretation
Our U.S. based interpreters and call centers can quickly connect you to a fluent interpreter via phone in 15 seconds or less, every minute of the year. Connect to an interpreter when you need it.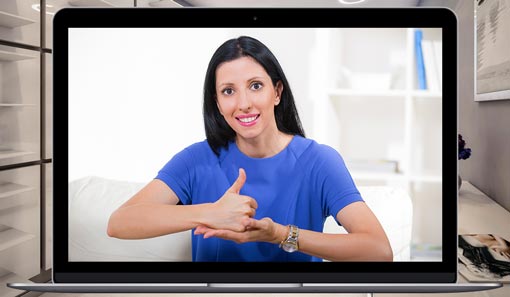 Video (ASL) Interpretation
The capability to communicate visually can make a huge difference especially with Deaf or Hard-of-Hearing customers or patients that use sign language to communicate.
Start Your Phone Trial
Note: 7-Day Free Trial applies only to Over-the-Phone interpretation services
It isn't that they don't speak English, they simply make better decisions when they can communicate with someone in their preferred language.
Interpretation Capabilities
We have a proven track record of providing over-the-phone interpretation services to clients both large and small.
We handle large volume interpretation calls each day for large State Governments and Hospital networks
We can quickly get new clients setup (matter of minutes)
Capacity to quickly transition large-scale clients from a previous interpretation company
Ability to provide over-the-phone interpretation conference calls between the calling party, the limited English speaker, the interpreter and the operator
Confidentiality between clients, our interpreters and our office staff to ensure optimal communication
7 Day Risk-Free Trial
We make it easy for you to give WorldWide Interpreters a try. In as little as 30 minutes, we can have you setup and connected with an interpreter!
Languages & Dialects Supported
Million Minutes Interpreted Annually
States We Serve Across the U.S.
24/7 Access. Anytime. Anywhere.
The Growing Need for Interpretation
The need for qualified interpretation services has been growing annually in every part of life.
For healthcare and government, many regulations and consumer demand are requiring that Limited English Proficient (LEP) and Deaf / Hard-of-Hearing communities are offered access to their primary language in order to use medical or government services.
For business and companies, it simply makes good "business sense" to cater to customers that simply don't use English as their primary language.
Bridging Language Gaps
With interpretation services available in 200+ languages, including ASL (American Sign Language), there are no customers or health care patients that you should be forced to turn away due to limited language interpretation support systems.
Our services are seamless and easy to use so that language barriers are no longer an obstacle between you and your customers.
Best of all, our plug-and-play system is easy for you or any staff member to quickly access when and where they need it.